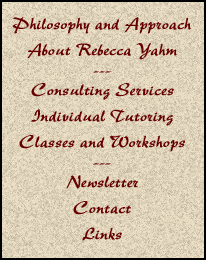 Past offering....
The Game of Village:
An Active Learning Simulation for Ages 9-13

taught by Ben Cheney and Rebecca Yahm

"The Game of Village is an insightful translation of children's interest in constructing spaces into developmentally appropriate curriculum...Village is a real-life experience. It treats children as important and offers them a chance to make decisions and to be in control. They see relationships between what they have studied and what they are doing."
- David Sobel, from Children's Special Places: Exploring the Role of Forts, Dens, and Bush Houses in Middle Childhood
The Game of Village is an engaging project that involves children in learning and practicing a range of skills, both academic and otherwise. In this class, students become homesteaders as they physically and mentally create a miniature community, complete with a town center and individual homesteads, diverse inhabitants, a local government, a newspaper, and an economy. Students new to the project focus on creating houses and characters, while continuing students develop businesses and the town center. Real world learning takes place as they gain insight into the problems of adult community members: decision making in government, inclusive urban and social planning, and the complications of physical construction. In the end, each student will have negotiated with their neighbor over land use, social issues, and public policy while strengthening their creative mind and developing practical building skills
Building Component (9:30-11:30, with Ben Cheney): Each student will plan and build either a miniature house or other town building, to scale, that can withstand outdoor weather conditions. This will teach students design skills, as they will be required to draw blueprints that clearly communicate their ideas on paper. During the construction phase, they will safely bring their ideas from paper to reality through the use of hand tools and limited, supervised use of power tools. Moving between these 2-D and 3-D representations will help build valuable visual thinking skills and the compelling process of designing a miniature building is sure to engage their imaginations.
Lunch & Break (11:30-12:30): There will be a break for students to eat lunch, get some exercise, and explore the full-size examples of architecture and building materials at Yestermorrow. There's plenty of space to run around outside and a blacktop area that can be used for 4-square and other games. Please have your child bring quiet games on rainy days. There will be a discount available on the fee for parents who help supervise the lunch hour.
Writing & Discussion Component (12:30-2:30, with Rebecca Yahm): Throughout the process of physically creating the village, students will participate in discussions and activities related to living in community. The government created last spring will continue with new elections and new issues to address. New characters (called peeps, or miniature people) will be created and businesses, shops, and roles in the town will be further developed. We will be adding aspects of a simulated economy so the peeps can trade with each other, which brings in a fun, real-world math component. A major group project will be the creation of a village newspaper, with each student trying their hand at writing a news article, a persuasive piece (editorial or letter to the editor), and a short story set in the village or its surroundings (and possibly comics, crossword puzzles, horoscopes, reviews, etc.). This newspaper will serve to spark and document the imaginative and interesting development of this miniature community
Location: Using the Yestermorrow Design/Build School as a classroom will encourage design flexibility and creativity through example, and allow for both the use of a large shop as a workspace and the library as a classroom. It is the ideal inspiring location for this compelling project.
Ben Cheney started and taught Village for a private school in Austin, Texas as a full-time program for 40 students. He has been working in woodshops for 10 years and is currently working at Montpelier High School as an afterschool program director. He truly enjoys watching kids master tools to advance their own creativity.
Rebecca Yahm has a commitment to alternative education and extensive experience teaching children in the elementary and middle school years in a range of settings. She has led many programs for homeschoolers, including creative writing classes, and has improvised other Village-like projects in the past.
Ben and Rebecca led a very successful Village project for homeschoolers in the spring of 2005.